Generally, keeping in mind that the demand will increase in the future, buy a domain with a good name, and sell it at a higher price in the future. If you read the following example, I hope you will understand better-
In addition to social media, the use of the Internet for business purposes is on the rise. As a result, day by day most business organizations is publishing their products and services in front of everyone through a website. For example, many small and big companies in Bangladesh are creating their own websites in their name and distributing their products and services to everyone. There are many such small and big companies in the country and abroad who have not yet created a website. In that case, if you have already bought such a domain and then when they search for that domain and do not find it, they will offer to buy your domain. Only then will you have the opportunity to sell at a higher price than the pre-determined purchase price. This whole process is Domain Parking.
And if the domain is not sold, then in this case you will not have much loss. Because if you post copyright free content on your site and apply to AdSense, you get AppPrab. Then the cost of your annual domain re-renewal will come from the ad that will appear on your site. If you want to do it yourself. But for this, you need to know at least some SEO.
Where you can park the domain
Currently, the most popular domain parking site is – Sedo.com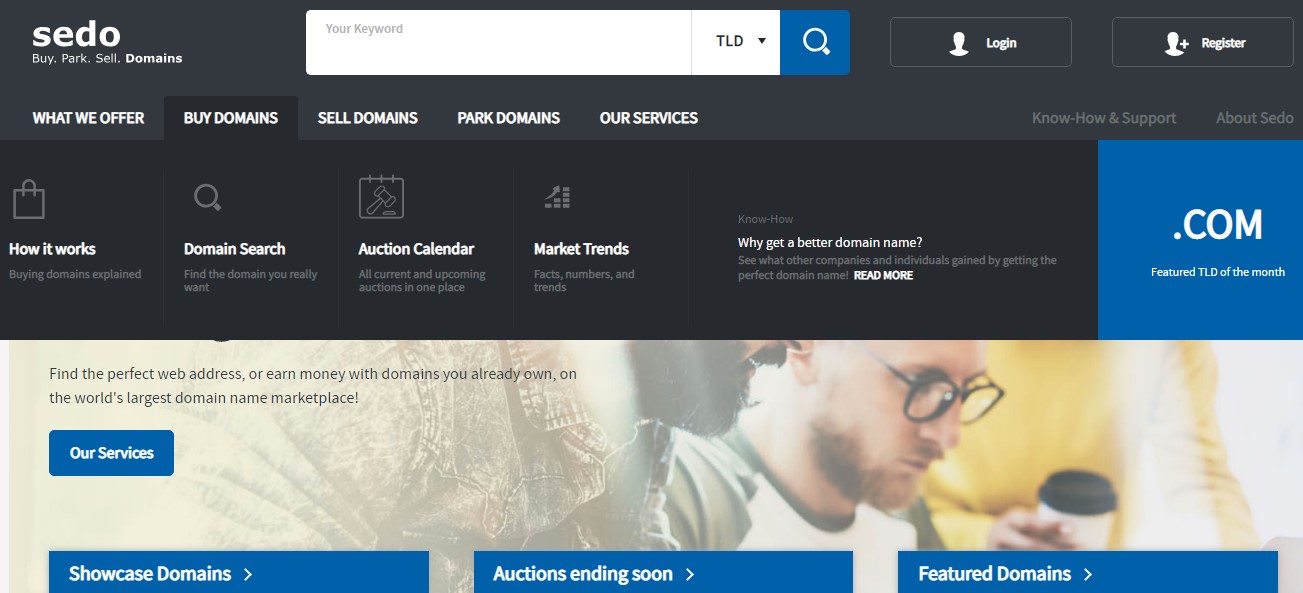 Every year, a lot of domains are bought and sold from this site. There are also several other domain parking sites. E.g.-
Where you can easily park the purchased domain and sell it in the future for a fixed fee to earn money.
There are also some Facebook groups for buying and selling domains. If you have a domain or you want to buy a domain, you can buy it by posting there or by contacting the person you want to sell directly.
Finally
If you want to earn money through domain parking, you must have a good knowledge of technology as well as start with a proper and clear idea about the whole process. On the other hand, if you start a domain parking business without knowing it, you will see more losses than profits.
I hope you know a little bit about domain parking after knowing the above discussions. If you have any questions about this, please let us know in the comments below. And if you like reading this article, don't forget to share it.
Read More…

What is a domain name? Why should register a domain name?